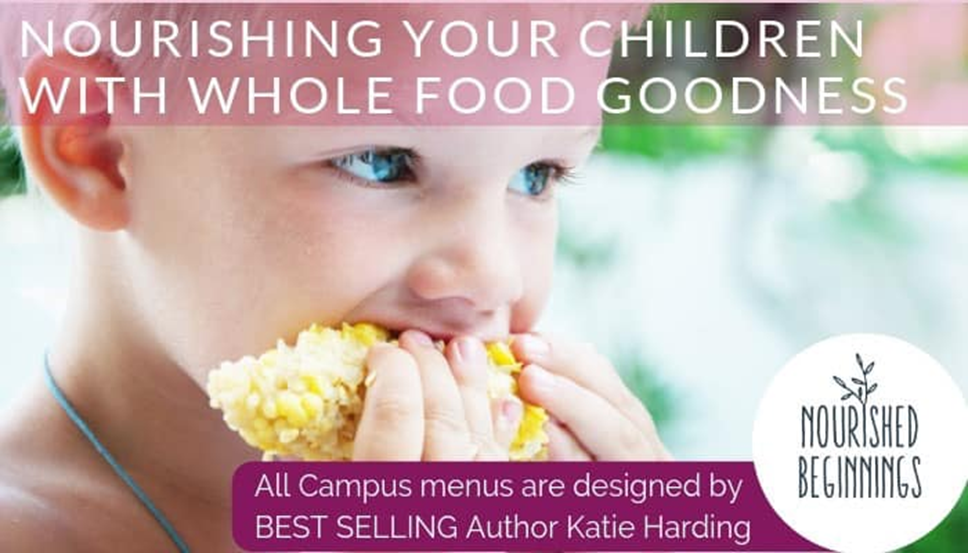 At Morley Early Learning Centre the menu has been specifically designed by best selling author Katie Harding from Nourished Beginnings who is also holds a Bachelor of Health Science (comp. med), Advanced Diploma of Naturopathy, Advanced Diploma of Nutrition and a Diploma of Remedial Massage. THE FOOD IS AMAZING. We know how important the role nutrition plays in supporting healthy, optimal growth and development in the children in our care. With this in mind, we have made it our responsibility to provide your child with meals and snacks which are full of nutrients, vitamins and minerals essential for young growing bodies and learning minds.
We are proud to cater your children with a healthy breakfast, morning tea, lunch, afternoon tea and a late snack. Our meals and snacks are healthy, tasty and fun.
We encourage tasting plates, finger foods and meal times that your children will remember and come home talking about.
You can tell as you walk through our doors that we have a passion for providing great meals for the children in our care because you will always smell our cook making something amazing in our kitchen. Our cook takes pride in creating fresh, seasonal healthy meals for your children.
At Morley Early Learning Centre we believe a nutritious diet is vital for children's development, so our team make sure they provide meals that give children the nutrients and energy they need.